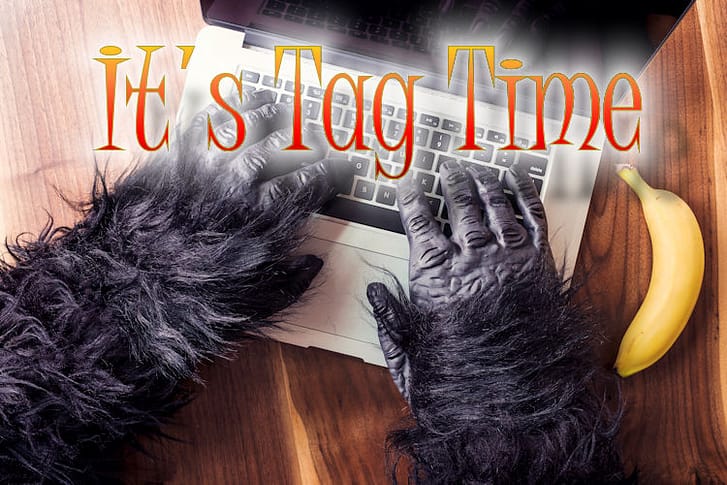 Today, I found a video by Pages and Pens on the I Dare You Book Tag.   This tag sounds wonderful, so I decided to give it a try for the blog. I want to preface the I Dare You book tag with a warning: these are my opinions. By no means am I implying that just because I feel a certain way, you should, too. We may disagree on the books or characters, but we can still be friends and respect our different opinions.
Now that this was said and done, let's begin with the rules.
Le Rules
You must be honest
You must answer all questions
You have to tag at least four people
1. What book has been on your shelves the longest?
Harry Potter and the Goblet of Fire. 

It's the first book I owned. I got it in 2002.
2. What is your current read, your last read, and the book you'll read next?
Current read: Shadow and Bone 
Last read: Um. I can't remember which, but The Wrath and the Dawn was pretty close or A Gathering of Shadows 
Next read: Blue Lily, Lily Blue and A Shadow Bright and Burning 
3. What book did everyone like, but you hated?
The word "hate" makes me flinch. I may dislike some aspects of a book, but I don't like saying that I hate it. Uh, I don't think that many people liked it but…Allegiant. That was a bit of a shocker for me.
4. What book do you keep telling yourself you'll read, but you probably won't?
A Thousand Nights. I just don't like the book because it doesn't establish any connection with the characters. It's hard when they have no name, and no dialogue. I keep giving it to my brother and taking it back.
5. Which book are you saving for retirement?
None? I want to read all the things now! I can reread later on in life. Also, I have no intention of retiring.
6. Last Page: read it first, or wait till the end?
Uh. You WAIT TILL THE END. Always.
7. Acknowledgment: waste of paper and ink, or interesting aside?
As a reader, I kind of don't look at the acknowledgments because I feel like it's somewhat private. I know, it doesn't make sense. But, I want my own acknowledgments one day as a writer to be kind of a private affair.
8. Which book character would you switch places with?
Probably Blue from the Raven Cycle. I just wish I were cool and hip.
9. Do you have a book that reminds you of something specific in your life (a person, a place, a time)?
Anna and the French Kiss reminds me of happy spring/summer days. Harry Potter books remind me of my early days in California and discovering reading/libraries/books.
10. Name a book that you acquired in an interesting way.
City of Bones I got it while having really bad fever and flu in grad school. I was uninspired and had no direction because school was just all about boring books.
11. Have you ever given away a book for a special reason to a special person?
Yep! I give books to my brother and sister often.
12. Which book has been with you the most places?
I'll Give You The Sun was a book that I had taken all over the place while we were hanging out with one of my mom's friends. We'd take her to beaches, and museums, parks, and I'd bring this book with me to keep my anxiety under control. And, it was a pretty good book. Even though it had some sad moments, I think it tells an important story for me.
13. Any "required reading" you hated in high school that wasn't so bad two years later?
Shakespeare and Jane Austen are probably the two main ones. I actually ended up hating a lot of classics, and never intend on trying them again. Like, The Red Badge of Courage and The Scarlet Letter.  I ended up disliking the books I used to like, but mostly because of the memories associated with them.
14. Used or brand new?
Both! I like free shipping, when I get to that 25 dollar mark. And, if it's cheaper to buy the book used, I do that. Whichever is cheaper.
15. Have you ever read a Dan Brown book?
Yes, I have, but it was early in my reading life. It was way before the movie were made. *Is a hipster*
16. Have you ever seen a movie that you liked more than the book?
I always say this, but The Perks of Being a Wallflower. 
17. Have you ever read a book that's made you hungry, cookbooks excluded?
No. Is that a thing? I am vegan, and the character rarely just eat what I eat.
18. Who is the person whose book advice you'll always take?
Hm. My book friends, for the most part: Jolien, Inge (sometimes Aly, too. But, I am still too shy to ask), Ely (and Michelle kind. Too shy to talk to her that much), Cait (we're not quite at the friends stage, but I like similar books to her). Some booktubers have close tastes to my own, too.
19. Tag (at least 4) friends
Anyone who wants to do this, go for it, consider yourself tagged (<— that was one gross run on sentence).