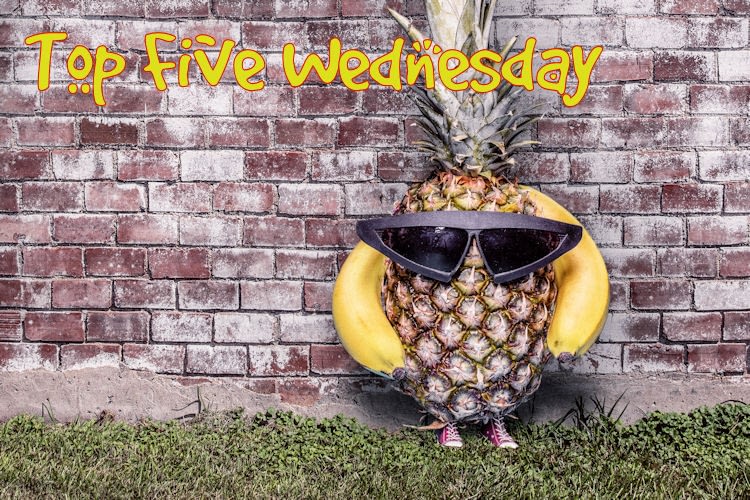 Today's Top Five Wednesday is focused on the top five novels I have read that have no romance. Top Five Wednesday is a Goodreads Group, which I'll link here for topics and more.
5. Lord of the Flies by William Golding 
This book was required reading in high school, and perhaps that is why I have mixed feelings about it. It does cover some serious topics in regards to civilizations and human nature. While it is not a favorite, this book definitely left a lasting impression. I think of it often.
4. The Tale of Despereaux by Kate DiCamillo
This story about brave mouse's adventures is one of the dearest things I have ever read. My sister was little when I first heard the story, and I even stole the book from her when she didn't want it anymore. If you want sweetness, try this story. I think it's a touching story regardless of the readers' ages.
3. The Hobbit by JRR Tolkien 
No romance here for sure. I love the movies and everything, but that subplot involving a dwarf and an elf did not exist in the story. They're cute, but their love is not presented in canon. Bilbo is more concerned with this adventure he's on, and he cares about his dwarf friends in a platonic way. It's such a wonderful story. And, it's a nice way to transition into the Lord of the Rings trilogy.
2. Alice in Wonderland by Lewis Carrol
Alice's story used to make very uncomfortable, because (well) I too have moments with an unclear reality vs. illusion relationship. After diagnosis, though, this story became a lifeline.
1. The Book Thief by Markus Zusak 
This book is more focused on Lisel's journey with death during the Holocaust. It is not so much centered on romance, and instead explores platonic love.
Others Relevant Books: 
Holes by Louis Sachar
Chronicles of Narnia by C.S. Lewis (all of them!)
The Giver by Lois Lowry
 Your Turn:
What are some of your favorite novels that have little to no romance? Share in the comments!