Reading Time:
2
minutes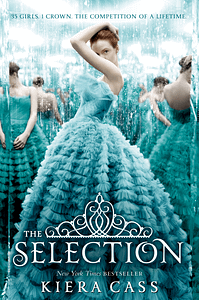 I finished The Selection by Keira Cass earlier this past week. There are some thoughts I'd like to share with you in this book review. Spoilers ahead.
Plot
The story is basically about a girl called America Singer, who joins a competition called The Selection. In this competition, there is a group of girls trying to connect with the prince of their country. His name is Prince Maxon.
Genre
My assumption was that this is going to be a fluffy story, because of the premise. But, it is actually got a touch of dystopia to it. Apparently, there are rebels in this country, and they keep attacking the castle. But, there is not much development in terms of the world-building.
Like, yes, there is a caste system for some reason. It's not explained why this is the case. What is the logic behind having this system in place? There are mentions of starvation, but I never actually saw any of it in the story.
There are also references to rules regarding premarital sex, but, again, they don't really have much of an explanation and/or justification.
Characters
America Singer is a musician. She fights with her mom all the time. And, she has a secret. She likes a boy called Aspen, this dude who is frustrating because he wants her to put her name in the Selection.
What he doesn't tell her is what he expects her to do once she gets there. I do not like Aspen. At all.
Maxon, on the other hand, is sweet to her. He calls everyone "dear" and he gets yelled at by America.
I like America enough to read through her journey. She and Maxon have a sweet connection.
Why I am Continuing
No matter how flimsy the writing was, it was also a calming experience. I enjoyed the courting experience that America has. I enjoyed Maxon and his family. I also enjoyed seeing the worldview of the prince get challenged by America. It's charming enough for me to carry on.