Reading Time:
2
minutes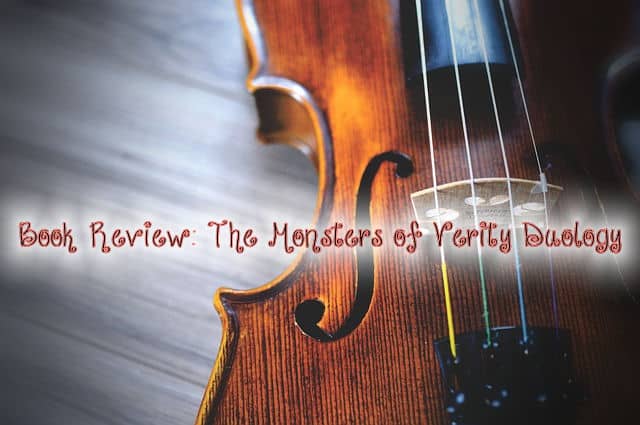 I finished reading the Monsters of Verity duology over the past two weeks. My mind is blown, and my heart has felt such a range of feelings. In short: I want to share some thoughts on this story. Let's go.
premise
The story begins with the Seam. It is a line separating two little towns. One of them has monsters. The other has humans. Humans wear medals to get their safety under the reign of some jerk named Callum Harker.
Two characters are at the center of this tension-filled city: August Flynn and Kate Harker.  They have no contact.
Until August goes over to her school as a transfer student.
Boom.
characters
Kate is Callum Harker's daughter. He is the leader of their town, the protector of humans. And yet, Kate has a dark backstory and metal nails. She has been kicked out of schools for the past couple of years. [See backstory].
August Flynn is a monster. Born out of violence, he is trying to be human. He attempts to fit in with human beings, and he is apologetic for his monstrous nature.
When the two characters bump into each other, chaos ensues.
Also: No, this is luckily mostly a non-romantic story.
conflicts
What I love about this story, like many of Schwab's novels, is that deals with morality, and consequences to choices. It zeroes in on nature vs. nurture, humanity, and the nature of monsters.
In addition, it is an exploration of compassion, survival, friendship, and vengeance.
This duology is just perfection. I enjoyed it to the moon and back, and that's not even an exaggeration.
overall
I'd give these two novels a 4-4.5 star rating. My qualm is with pacing in the second book, particularly early into the story. It takes a while for things to happen, and so it kind of slowed down my reading for a little bit.
But, when things start moving, you better clear your calendar. This story will take over your world.