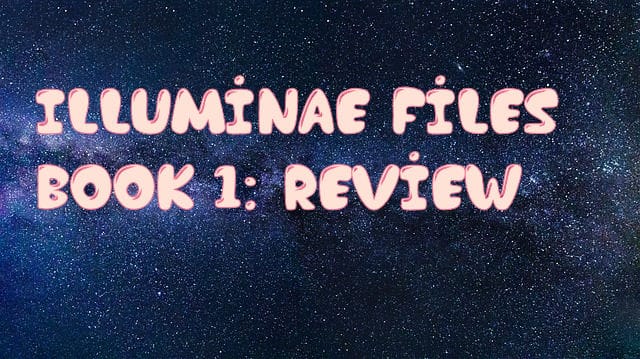 I have been hearing quite a bit about Illuminae and its subsequent books. Hesitant, I picked up the two books out already (Illuminae and Gemina). It took me ages to actually pick it up because the series is hyped beyond measure. Here are my thoughts on the book.
premise
Set in space, the story begins with the destruction of a planet. On that planet, there is a couple breaking up. Ezra and Kady are fighting and they have to awkwardly get in a car together to avoid death.
And the story takes off from there.
characters
I did not expect to love Ezra and Kady that much. In fact, I was unsure about them for a long time. But, even McNulty made an impression on me, and I cannot get over this group of bad-ass sassy peeps.
Kady, a hacker and a general computer whiz, is sarcastic. She tends to have little connection with rules and regulations. When confronted with authority, she tends to be cynical and eve hostile.
Not Ezra. He is more likely to be compliant, makes friends on the ship he's on, and even opens up about romance/relationships with McNulty.
 format
The format of this book is creative and rather fitting of the story. I do like the emails and the AIDAN freak out sessions most. I do have to say that some of the pages were hard to impact me emotionally. Like, I am not sure if I am supposed to care for AIDAN or not. Same with all the scenes between Kady and AIDAN, or the fights between space ships. I was rather confused for a little. It definitely takes some getting used to.
humor/language
I liked all the bleeped sections in the novel. It just added a sense of depth to the characters and the setting they're in. The usage of the word "chum" was kind of excessive. I don't know if it's Australian for "dude" but, dang it, you don't have to use it so much.
Astro Princess made me smile real big. I loved this story, even if I was somewhat slow while reading it (that format…it takes some getting used to).
Rating: 4 stars