Reading Time:
2
minutes
So, I bought The Disenchantments used and picked up my battered copy scared, because it's like a first date. I would imagine, all nerves and pensiveness because I seriously don't know what to expect. At first, I was nothing but old and angry, because I have known people like the ones in the story, especially Bev– the girl who has been haunted by something in her past.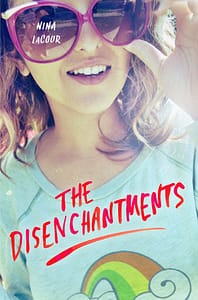 Bev and Complexity
She is so perfect and broken, that the boys and girls idolize her so much. It is different, though, because Bev doesn't just serve a purpose for Colby. Instead, she goes through her own journey and learns to stop running from the past. I liked that she sang the song to her mom, and that she wrote the letter to friends. I wanted to hate her, because I identified with her so much, but I ended up just…understanding, and knowing what it is like to go through an incredible amount of pain. I am hopeful for Beverly. A lot. I didn't expect to feel that she would lead a happy life someday, but, you know, it seems like it may happen.
Other Characters
Colby and Meg are fantastic, and I just adored them completely. Such beautiful imperfect people. I like their conversations and connection. This guy is just a pensive, artistic, brilliant person, and I'm happy that college isn't presented as the "best" option out there after high school, because people are different. They have choices to make, their own routes to draw up, and so on. If I had been a bit younger, I would have been all over the tattoo theme in this book, but, I appreciate it now (just not with the same enthusiasm, I suppose).
Shipping and Pairings
Shipping is kind of difficult in this book. I was pairing everyone together, and it didn't go the way I expected. It's a bit of a serious book, I guess, but it has its light moments. I'll say this much: Jasper is wonderful and I want him and Colby to be together (friends, partners, lovers, whatever. It's up to them).
In short, it is a pretty good book. Do check it out, if you're up to an emotional read.