Reading Time:
2
minutes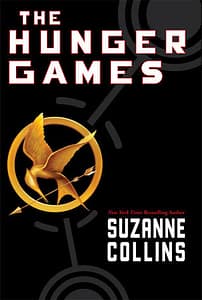 I didn't realize the connection I had with Katniss and Peeta as they experienced grief outside of the arena and after the war. It has taken me a while to understand how PTSD works, how anxiety and depression truly function. But, now, I feel a closer tie to these characters. I comprehend the messages in these stories even more than ever before. Katniss struggles to cope with the loss of Rue, of Prim, of Finnick, of so many people over the course of the stories. And, she feels so disconnected that she considers committing suicide.
Her hope is in Peeta. He is her dandelion in barren fields, the sunlight in a dark sky. He truly anchors her throughout the stories as she starts to trust him. But, even Peeta struggled to understand reality after being tortured by the Capitol. His "Real or not real" game with Katniss honestly reminds me of what it is like to have mental illnesses. When your mind is not well, it plays tricks on you. You cannot tell what is reality and what is pure paranoia.And, it becomes so confusing that all you can do is ask, sincerely, "Real or not real?"
Back to Katniss, who struggles to sleep, to use her bow and arrows, long after the games. If that is not a testament to how difficult PTSD is, I don't what is. Yes, sure, she lives through the war, through the games (twice!), but even a strong girl like her is bound to break down. It's only natural, honestly. But, it is also liberating to see that if a character like Katniss can get hurt by the things she faced, it is okay to go through the same thing. I am not saying that we all know what it's like to go through wars; however, the struggles, the losses we experience are worthy of breaking us down at some point. Obviously, we have to fight. We have to be our own Mocking-jays, fight back the darkness, find the dandelions in our worlds. And, by the same token, our sunshine can falter and flicker. And, we need to be there for them. Support each other, and help get back up. That's the best all of us we can do.
As Katniss says, "There are worse games to play." Truly.