Reading Time:
3
minutes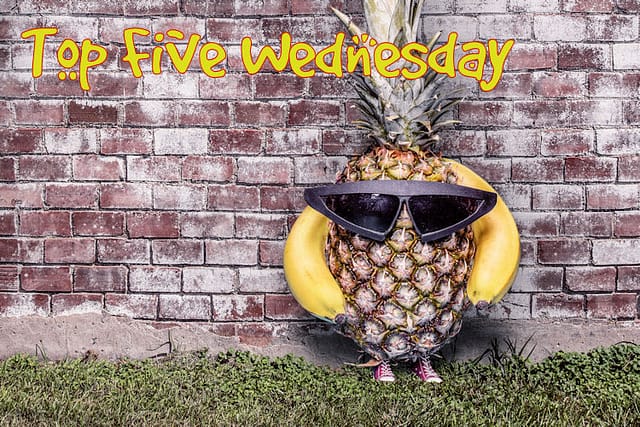 Welcome to another Top 5 Wednesday (T5W). Top 5 Wednesday is a Goodreads group that I will link here. This week's topic is the top 5 books that could be fun video games. I have not played video games in a very long time, so my knowledge of how they work is pretty flimsy. This is guess work. Hope it is interesting.
5. The Summoner by Taran Matharu
I don't know too much about this book series; it's on my TBR pile. But, it involves demon summoning (gasp! I am so excited to read this series). And that just sounds like a fun time.
4. A Darker Shade of Magic series by V.E. Schwab 
Clearly, I like this series passionately. I just think there's so much that can be done as a game based on these books. Collecting messages from various Londons. Or, even tournament between various magic users like in A Gathering of Shadows. 
It could be a battle between Holland, Kel, Lila, and Alucard! So many options. Or, we could have the games from Lila's perspective. Thieving, tricking, stabbing as she makes her way through Kel's London.
3. Illuminae Files by Amie Kaufman and Jay Kristoff
From what I have seen in the books, it seems like there is some mystery, code chatter, and tech communication. So, maybe it could be like a problem solving type of game. I hope that makes some semblance of sense.
2. The Darkest Part of the Forest by Holly Black 
Anything involving talking to Fairies could make a frustrating game. They are tricky. Also: there is music in this book. Perhaps music can be a part of the game.
The Final Empire (Mistborn) by Brandon Sanderson

Heist game fun time! I just adore this book so far. It's a bit slow, but it is very unique. It could make such a fun game.  There is the matter of being a Mistborn as well. You can do the battle thing, but it could also be a quest.