Reading Time:
3
minutes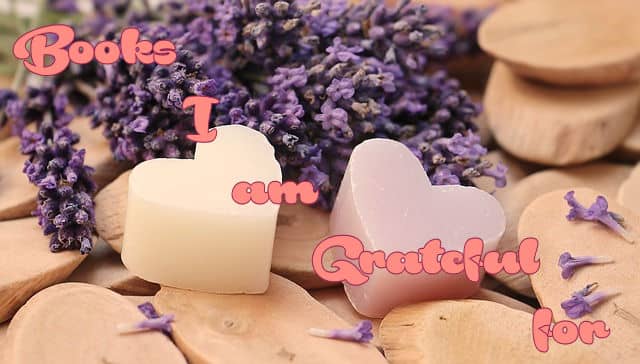 Welcome to Top 5 Wednesday, a meme based on a Goodreads group. In this group, there are topics generated for the book community to list their top 5. This week, I will be listing the top 5 books I am grateful that I read this year.
5. the sun is also a star by nicola yoon
It was not a perfect book, but it highlighted things that I worried about as an immigrant coming to the states. Concerns about identity, stereotypes, and belonging all sprang up in this book in a sensitive and yet honest way.
4. Not a drop to drink by mindy mcginnis
This book posits really difficult moral questions in an intense yet simple way. I am grateful for Lynn and her mother, Lucy, and Mr. Stebbs. They brought forth a tough discussion on compassion in trying times. In no way was this story idealistic in its approach to these choices we have to make. And, yes, we aren't in a post-apocalyptic world (debatable honestly). But, I will say that we still have to make a choice about the kind of people we want to be in the face of adversity and difficulty.
3. A Monster calls by patrick ness
Call me entirely too romantic, but I find myself thinking of this story often. It's about letting go of people, releasing connections we once thought were necessary. It's about the loss of innocence in the face of death. Most importantly, it about speaking your truth and facing yourself. Being honest with yourself in terms of troubles, pain, and frustrations. I love this book. So grateful that I have read it this year.
2. more happy than not by adam silvera
This book made me see my complicated relationship with my past. Like, I sometimes assume that things were much better before I sought help. Erasure of the past, if it ever is an option, is something I wish for often as well. And, this book showed me that time and events have a complicated relationship with the development of a person. Also: consequences of radical actions (like erasing a past) are beyond the scheme of what one assumes to be possible and predictable.
 1.  turtles all the way down by john green 
Ah, jeez. I am so in love with this story. It really spoke to me about relationships (friendships) and mental illness, particularly anxiety and depersonalization (both of which I have officially been diagnosed with). The story is moving and funny, sad and hopeful all at once. There are references to spirals, which is something my mom always points out to me in my behaviors.
And, I just keep thinking of this quote from this book, a book written by my favorite author:
"The thing about a spiral is, if you follow it inward, it never actually ends. It just keeps tightening, infinitely."
This is an accurate description of these spirals I get into. I'm thankful for finding representation in this book, and for feeling understood.